This 2020 season had a lot of ups and downs for the Raiders, but for a team with such a young roster they seem to be heading on the right track towards success in PML. Finishing with a 9-7 record and barely missing out on the playoffs was devastating for this franchise but they know they just needed one more good offseason to get key players in important roles for this team to succeed. The Raiders started the year off hot with a 4-1 record then just started to go on a downward spiral after their blowout loss against the Tampa Bay Buccaneers. After a few more blowouts the team slowly started to shape backup to their previous form in the beginning of the season but it wasn't enough to help them secure a playoff spot. A lot thing's went right for this Raiders team but a lot of more thing's went wrong.
Positives
Henry Ruggs III is the superstar that this franchise has desperately needed in that past decade. He broke the season receiving yards record with 2049 yards and was close to breaking the season touchdown record with 24 touchdowns. There's not many people in this league who are able to cover this star wide receiver, if anything most teams have had to use two defenders to make sure that he can't break out into the open with his god gifted speed. The Raiders know how to use Ruggs they just need to make sure they don't over use him because they start to become to predictable when looking his way. Ruggs is destined to be a Raider for the rest of his career and is on a path to the hall of fame if keeps this play up.
Darren Waller is the athletic freak of nature that this Raiders team needed. Coming in with 1515 yards and 13 touchdowns he was another key player to this offense. Without Darren Waller there is no Ruggs season breaking performance. This man made defenses have to adjust for him to allow other players on this Raiders team to get open. Jon Gruden said it himself in a press conference earlier this year, there is nothing in this world that you could give him to trade Darren Waller. He bleeds black and silver and is an amazing talent to have on this roster. He is currently ranked the #1 tight end in the league in yards and is one of the better tight ends in the blocking game. Truly a superstar that can do it all or line up anywhere on the field.
The final positive for this offense and finishing up the deadly three headed dragon of stars they have on the offensive side is Josh Jacobs. Although Jacobs missed four games due to injury you can tell how bad this team missed him without him on the field. He rushed for almost 1000 yards and achieved 16 touchdowns. He's exactly the player the Raiders need rushing the ball because he helps tire out the defenders and can constantly make them hurt with the power he runs with. He's an excellent pass blocker too, helping make sure their quarterback has enough time to make the throws he needs too. The only negative about Jacobs is he just needs another back out there to help split the carries when it comes to the pass game as that isn't his strongest point in his game.
There wasn't many bright spots on the Raiders defense but this man is just a star that's ready to combust. Jonathan Abram brings the heat every play and will make you regret either throwing his direction or running his direction. He's able to completely destroy your confidence and manhood with one hit and or make you go see a doctor for concussion protocol. He's got five forced fumbles with his brutal hitting and has also got himself 4 interceptions with his ability to read the offense. He's a true captain to this Raiders defensive backfield, hell the whole defensive unit. There is no man on that field more fired of than Jonathan Abram and the fans love him for that.
The Raiders defense seems to find problems in generating pressure, but this man Maurice Hurst was a difference maker when it came to pressure. He's been able to find himself 7 sacks this year which is the highest on the team and he was able to do it by pressuring through the middle of the offensive line. Hurst is looking better every year he plays for this team and next year the Raiders coaching staff is predicting him to have a break out year. They expect this man is going to play even better next year than he did this year and with what he's shown on tape there's no reason to doubt that.
Negatives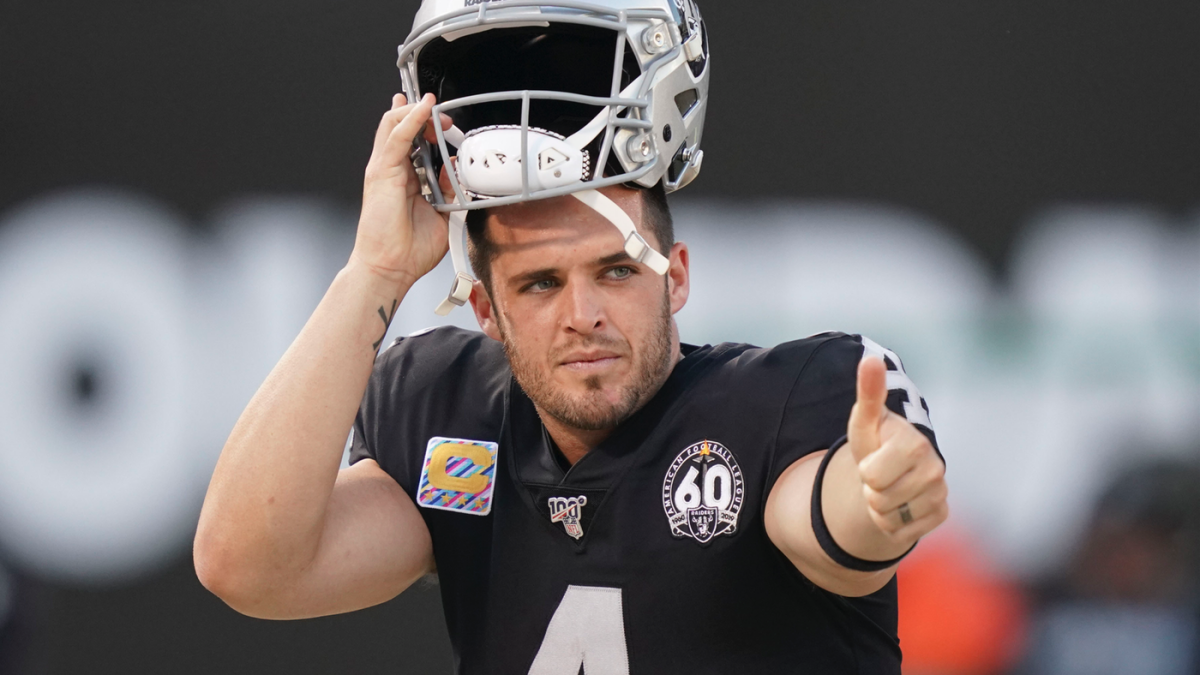 Some people would say Carr was a positive because he was third in passing yards in the league, but a lot of people look at his 40+ interceptions and believe that he was a big reason that the Raiders weren't able to make the playoffs. There's a lot of speculation that the Raiders are going to be looking to move on from Carr soon, but Gruden said himself if Carr can fix up those interception numbers that it's possible that he can be one of the best quarterbacks in the league.
The last negative was this Raiders defense. Although they were put in bad positions because of the interceptions they still could not stop the run or the pass at all. They were one of the worst ranked teams in the PML in terms of passing yards, points allowed, and rushing yards and their turnovers was ranked in the middle of the pack. This defense is young but they need to start to be able to pressure the quarterback and fill the holes on run plays much better if they want any chance of making it to the playoffs. They also need more speed in the back of the field with their defensive backs not being able to match the speed in there division.
Offseason Plans
The plans for the Raiders offseason look to be to not spend too much money but to be able to secure some key defensive players to help shape up their defense. They got about 26 million in cap but if they decide to let go of Tyrell Williams than this team will have about 40 million to spend on needs. They need a replacement or solid backup for Richie Incognito incase he retires and also could look to bring in a new 3drb to replace Lamar Miller if they decide to part ways with him. Rumors are they are looking to spend big money for a defensive end to have across from Maxx Crosby or a safety to replace Erikk Harris. Either via trade, free agency, or draft those are the two most important needs for this Raiders team.
2022 Season Prediction
If the Raiders are able to fill their holes with solid players, I can see this team reaching 10-6 or 11-5. With the amount of talent this team already has and with the money they got spared they have the chance to make this team into a super team and add a claim towards a superbowl victory. Only time will tell and we will see how things pan out.