We are officially mid way through the season of PML and it's time to check out how some of the rookies drafted for the 2020 season are shaping up to be. There's a lot of rookies this year who are looking to be breakout stars, some are proving themselves to be just average and the rest are what we like to call "Busts". I'm going to pick who I think is the best rookies this year, who are the worst and give you a little analysis on why I think so.
Ballers
Justin Herbert
Man, when you look up the definition baller, a picture of this guy comes up. The chargers made the right choice going for Justin Herbert in the draft to replace Phillip Rivers because this kid is a stud! Justin is a huge part in the Chargers undefeated record right now because of his actions on the field putting up MVP candidate numbers. I mean the numbers he is putting up is out right ridiculous and something PML has rarely seen from a quarterback let alone a rookie quarterback. We are already are in week six and the kid has 2,586 yards with a 79% completion percentage with a total of 19 touchdowns and 7 interceptions. He's also averaging 431 yard per game? No quarterback in the league is currently on pace to match this kid, the next person up is Matthew Stafford and he's not even close to Justins numbers. Forget rookie of the year for this kid he's going all the way and winning Quaterback of the year and MVP too.
Antoine Winfield Jr
Since we were already on the discussion of rookies putting up statistically unheard of numbers in their first year, it only seems right to keep the hype train going on this guy. The Buccaneers might have got the best defensive player in the 2020 draft in the second round with this guy Antoine Winfield Jr. They needed a defensive player who could make game changing plays defending the pass while also being a beast when it comes to hitting people out of their cleats. Antoine is only 6 games in and he's already leading the league in interceptions with 8 total interceptions, with 2 of them being returned for touchdowns. Just shows that not only can he catch the ball but the man can return it with ease and if you think you can throw his direction you thought wrong because he also has 4 pass breakups and allowing 0 catches while targeted. Don't even bother running in his direction either, as he currently has 31 tackles with 1 force fumble. Antoine can simply do it all and I wouldn't be surprised if he ends up winning defensive MVP or defensive back of the year if he keeps these numbers up.
Jonathan Taylor
Man, I know it's getting a little repetitive hearing me talk about how these rookies are putting up just insane numbers but it's hard not too? The Colts have got themselves a franchise running back in Jonathan Taylor. It's crazy how this guy is out on the field I mean he is giving me prime LaDainian Tomlinson flashbacks with the way he's carving up defenses. It just make's me shiver as a defensive coordinator knowing I have to game plan around this monster. He's currently at the top of the NFL in rushing yards with 1,010 yards. I mean 1,010 yards in only six games? That's crazy for his first year stepping on the field. When it comes to touchdowns he's lower on the list but does that matter when he's constantly putting his team in positions to score? He also does a pretty good job holding onto the ball only fumbling the ball once which is what you want in a star running back. If Herbert wasn't having the year he's having Jonathan Taylor would be next in line for me to win Offensive Rookie of the year. But no doubt in my mind if he stays healthy he'll be snagging halfback of the year with no contest.
Chase Young
This had to be a obviously pick wasn't it? I mean you can't have a ballers list without Chase Youngs name on it. Washington made the right decision drafting this young stud at #2 overall with an already stacked defensive line. Chase Young has been a horror for offensive linemen to contain, putting up 5 sacks already in 6 games. 5 SACKS! To think in a league where sacks have been hard to get this rookie has been able to get to the quarterback 5 times already, thats 3.5 sacks off of the current sack leader Khalil Mack and we know how special he is. Don't think you are safe holding onto the ball around him either because he will strip that ball out of your hands and recover it for a fumble. The kid is just a different specimen and there's not many players that come into the league and play like him. He truly is special and I believe he will make the probowl this year at defensive end.
Failures
Joe Burrow
Oh man, I don't even know where to start with this guy. You would think being the number one pick in the draft that this kid would have something special but I just don't see it. The Bengals desperately needed a quarterback this draft and.. I don't think Joe Burrow was the quarterback they needed. He's averaging 197 yards per game and has only put up 1,185 yards on the season through 6 games. If you think thats bad? Just look at his TD/INT ratio and completion percentage. He's throw for ONLY 9 TOUCHDOWNS while throwing 22 interceptions to the defense. It baffles my mind knowing that he has a 48% completion percentage with all the offensive weapons the Bengals have. Sure your team has one of the worst offensive lines in the game but man when you have AJ Green, Tyler Boyd, John Ross, and Joe Mixon as options to play around how are you playing this abysmal. If I were the Bengals i'd either fire their offensive coordinator or move on from Burrow because he's playing like he belongs in the CFL, not the PML.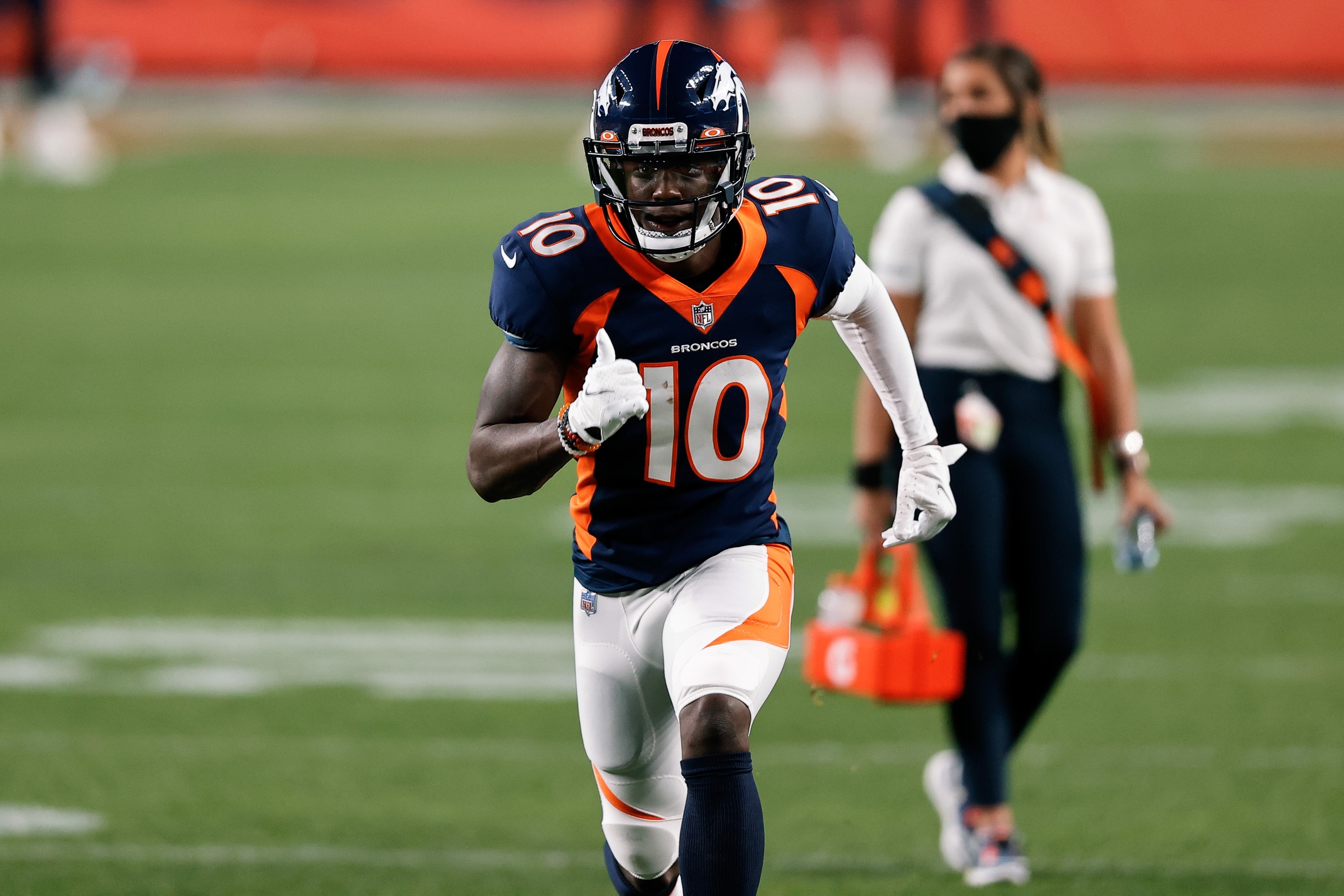 Jerry Jeudy
This is a very controversial selection by me, but in my view I don't think Jerry Jeudy has been living up to the hype he received in the draft this season. A lot of analysts thought that he would come out full throttle when the league started but he's been pretty quiet this year with 13 receptions 188 yards and only 1 touchdown. When a player has the so called "gift" that analysts said Jerry Jeudy has 1 touchdown in 6 games is not enough. I'm not sure if it's the offensive play calling or if it's Drew Lock throwing the ball but this kid needs to step his game up. I think him not showing out in games is a big reason why this Broncos team is 0-6 and I hope he reads this and proves me wrong because he needs to show something soon before he get's considered a "bust"
That's all for now, there wasn't much defensive players I could gauge this early in the season and a lot of the early round offensive players weren't playing that bad, tune into the end of the year to see how these rookies plus more turnout and if any other rookies made their name worth mentioning!